Premature Ejaculation Treatment in India
Is Prexil available in India?
We get e-mails every week from men in India wondering "do we sell our Prexil premature ejaculation treatment in India?"
In fact, we hear this question so often – we wrote a little article so men know the facts, which are – "Yes, you can definitely get Prexil in India!" Although we don't sell Prexil in retail stores at this time, you can always order Prexil pills online and have them shipped to India. 
We ship Prexil premature ejaculation pills to India using FedEx International Priority, which usually arrives within 5-7 business days from the date shipped.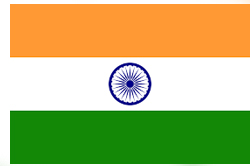 At first we were surprised at how often we were contacted by men trying to find premature ejaculation pills in India – but when you really think about it, we probably shouldn't be. India has a population of 1.25 billion people – and assuming roughly half of that number are males – that's a lot of men suffering from premature ejaculation.
This helps to explain why Google has 450,000 search per month on the term 'premature ejaculation'. With so many men around the globe dealing with early ejaculation problems, it's clear that this is a big sexual problem for a lot of guys.
The good news is that you can treat premature ejaculation safely and permanently with proper ayurvedic treatments like Prexil premature ejaculation pills. We've been selling Prexil to India and over 100 other countries for several years now, and the men who use Prexil as a natural premature ejaculation treatment have experienced fantastic results.
Luckily, as we've mentioned – several treatments for premature ejaculation are available, including therapy, numbing creams, stamina exercises, and medically formulated premature ejaculation supplements.
Well, the first thing to note is that there is no approved prescription medicine for premature ejaculation at this time. Sometimes a doctor will prescribe a drug – such as an anti-depressant – for a man in the hopes that one of the 'side effects' will be delayed ejaculation during sex. This is what's known as using a drug for "off label" use. This simply means that the drug is being used for something that it was not intended for.
It is definitely advisable to focus on a premature ejaculation supplement like Prexil which is specifically formulated to dramatically improve sexual stamina and eliminating premature ejaculation.
Is there a Premature Ejaculation epidemic in India?
Well, not really – but it does sort of seem that way. Experts estimate that over 1/3 of adult males experience premature ejaculation at some point in their lives (it's the most common sexual dysfunction experienced by men). This means that with a population of approximately 600 million males in India – that over 200 million men will experience premature ejaculation in India alone! It certainly almost sounds like an epidemic.
We'll repeat that again in case you couldn't process that. Over 200 million men in India alone suffering from premature ejaculation. That's a lot of men experiencing sexual frustration and embarrassment and it shows why we hear so often from men searching for a premature ejaculation treatment in India.
The main reason this number seems so mind boggling is that most people don't understand how prevalent premature ejaculation really is. While erectile dysfunction – also known as impotence or ED – gets the majority of the limelight surrounding male sexual performance – a very small percentage of men (comparatively) experience erectile dysfunction.
Medical experts estimate that approximately 6% of men suffer from E.D. – while close to 40% of men will experience problems with premature ejaculation during their sexually active years. This means that about 600% more men experience premature ejaculation than erectile dysfunction. When you analyze these numbers, then suddenly it makes sense that hundreds of millions of men deal with premature ejaculation every day. So if you are a man in India suffering with premature ejaculation – you are definitely not alone. In fact, about 200 million of your friends and neighbors are having problems with PE as well!
How much does Prexil cost in India?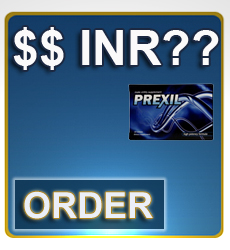 At this time, Prexil is only available in India by purchasing through our website – which is priced in US dollars. Customers in India can purchase using their credit card – which will convert the transaction to Indian Rupees. (INR)
The 1-month supply of Prexil currently costs $68.95 + $12.95 shipping to India, for a total of $81.90 USD – which at current exchange rates equals approximately 5500 INR. This is an extremely good deal for the customer, as it actually costs us about $40 or more to ship a single box of Prexil to India.
A 6-month supply of Prexil costs $264.95 – and is an amazing deal – as it includes FREE International Shipping, plus a free bottle of our fantastic Volumaxx capsules to increase semen loads and improve climax intensity. This package at $264.95 USD works out to approx. 17,750 INR.
Buy far, the best deal when ordering Prexil premature ejaculation pills in India is our Platinum package. A 1-year supply of Prexil saves $428 – and it includes FREE International Shipping, a free bottle of Volumaxx capsules, plus a free bottle of Evedol (for her!). This package at $398.95 USD works out to approx. 26,700 Indian Rupees.
Duties and Tariffs. Please note that when ordering internationally, any duties, taxes, and/or tariffs imposed by any regulatory agencies (the government of your country) – are solely the responsibility of the customer.
Unfortunately, we have no control over any duties or taxes imposed by various governments around the world, and these regulations change constantly. Please be aware that you may have to pay a small additional fee for duties or taxes – but these are usually not significant in nature. We know that once you see the results offered by Prexil premature ejaculation treatment – you will know that it is money well spent. After all – isn't great sex worth a few dollars a day?
How to Order Prexil in India
Ordering Prexil in India is very simple – just as it is ordering from virtually any country in the world. Prexil currently ships to 165 countries worldwide!
To order Prexil online from India, simply visit our Prexil order page, and select the package you wish to purchase. Remember if you order a 4-month supply of Prexil (or more) – you'll receive free international shipping!
Once you've clicked on the package you want, you'll be taken to the secure order page of our payment processor, where you can pay using the credit card of your choice. Our payment processor uses state-of-the-art encryption technology to keep your transaction safe and secure.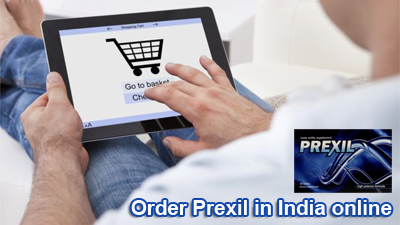 Shipping Prexil premature ejaculation pills to India
We ship Prexil to India five days a week from our state of the art fulfillment center in Idaho, USA. We can ship using a variety of shippers, but generally we ship using FedEx as it is the most reliable and offers the best tracking.
If you're ordering Prexil to an address in India which is a business or residential address – we will ship using FedEx. If you're shipping to a Post Office box – then we ship using USPS, as FedEx is unable to deliver to PO boxes.
Once you order Prexil from India, your order will be processed and will ship in 1-2 business days. After your order ships you will receive a confirmation e-mail from our shipper with all your tracking information. Once your order ships, it will generally be delivered to your Indian address in about 6-7 business days.
We hope this information about ordering Prexil premature ejaculation treatment in India has proven helpful. Ordering Prexil premature ejaculation pills in India is very simple and can be done in just a few clicks. Order today and soon you'll be enjoying the powerful benefits Prexil can offer to stop premature ejaculation. Don't wait another day – order Prexil in India now, and see how you will last dramatically longer in bed!
Prexil - The Ultimate Premature Ejaculation Supplement
Premature ejaculation supplements like Prexil can work wonders in stopping premature ejaculation and boosting sexual stamina. The key factor in stopping premature ejaculation is to get help sooner rather than later.
Premature ejaculation can get worse the longer it goes untreated, and usually, the longer you put off seeking treatment, the worse the PE will become.
It will also result in more unhappiness in your sex life, not to mention the damage that can occur to your relationship.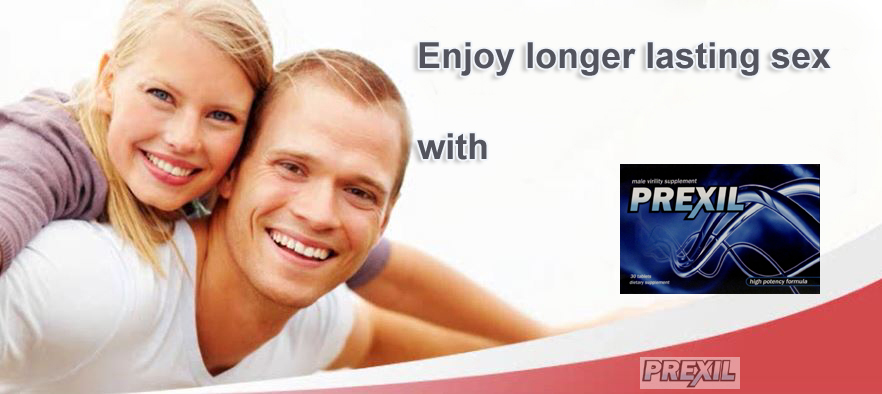 If you have a doctor who doesn't take your premature ejaculation seriously, get another opinion. Most natural premature ejaculation supplements like Prexil can be purchased online without a prescription, and you can be on your way to overcoming premature ejaculation in a matter of weeks! No matter what you choose – you need to take action, and soon!
There are a number of premature ejaculation supplements available for men suffering with PE. Some you can try at home, some require a doctor's or therapist's supervision. Some are natural and some require a prescription. Keep in mind that some techniques for stopping premature ejaculation, such as psychotherapy may only work for a small percentage of men.
Fortunately, herbal premature ejaculation supplements have proven to be extremely helpful – and usually work for the vast majority of men, assuming they don't have other underlying medical problems causing the premature ejaculation.
Of the premature ejaculation supplements available to men, natural premature ejaculation pills like Prexil are one of the most popular choices with men, because they are usually the fastest treatment for ending premature ejaculation quickly and safely.
LAST LONGER - FEEL STRONGER!